Andrew24 types up messages as if he's some kind of god now. Someone needs to get humbled. This guy even thinks he has the power to make his own CPPS and take the people he got from CPO to his own CPPS server… And quite frankly, before I start giving Andrew a post that he awaited so badly, I must say I hate to break it to my biggest fan in denial… but fortunately I haven't even been as active as you'd think in this generation of DCP this past month. IW has been using 4 allies and losing to new army leaders.
You see, Andrew's constantly coming up with crazy ideas as to why he tries to topple the number 1 army but once upon a time I was his mentor. I took him under my wings when he was a Golds leader maxing 8+ to 10+ for 3 years and struggling to ever be a top 10 army, and because I was someone from the original Club Penguin Armies that achieved titles like "Statistically the number 1 army of the year" or "Most Influential person of the year award" he thinks he can find accomplishment in himself by defeating the army that I'm apart of. It's his idea of "outshining the master" but in reality using 4 other armies to fight a single army is no accomplishment in my books. He has made many mistakes in his past, he army hopped to whatever army was big joining over 69 armies! He even does it now going from IW to Pirates to IW. He puts on a facade for people, claiming he's an almighty king because he can get pretty sizes on Club Penguin, when in reality it's 4 armies logging on under 1 uniform while hiding bad event results and only using the good ones all to finally hit that 1st on the top 10 spot by manipulation. He claims he hates alliance wars to Epic when Epic's army joins the war, yet your first ever war on CPO was with the creation of The Warriors Alliance (TWA) to fight 1 army (DCP). He then started IW's second war and got DCP to ignore the invasions because they were invading at the same time as the Pirates.
Now you can go on and on for days about how DCP multilogged in the past, but nobody really cares. DCP did in fact multilog – years ago – and we tried to hide it because we weren't proud of it but it was proven with evidence. Our own army even went against it and exposed it. The truth is, every army multilogged at some point on the original Club Penguin. Why he keeps going into rants the past? I don't know. Anyone can find mistakes that someone has made in the past. If you're from IW and you're reading this, find out what your leader Agent 11 has to say here: https://thesmap.wordpress.com/2014/03/19/breaking-news-andrew24-banished-from-the-golds-and-removed-as-legend/
You call people your good friends only when you need them. When you no longer need them you try to flex your muscles on them, betray them and stab them in the back. The Doritos are much better than that. We have an Oligarchy, a group of individuals who are really in this together. We didn't go around and try to join every top 10 army whenever one of them got big.
The DCP Squad makes you and your group of tryhards look silly!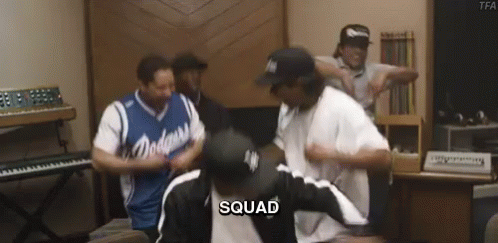 It's been real,
-Mustapha10
Filed under: Doritos Army, Doritos of Club Penguin, doritos of cp | Tagged: CP, CPO, CPR, doritos, Doritos Army, doritos club penguin, Doritos Cp, Doritos CPO, Doritos CPR, doritos of club penguin, doritos of cp |