Summit, Club Penguin Online DCPNC- Hey guys! The Festival of Snow is live on CPOnline now! I've looked at all the rooms and know where and how you can get items (some free!), and have the info on THE BRAND NEW MASCOT! So keep reading to make sure you don't miss any of the pretty cool things this party has to offer! There's snow much to see!
When you log on, you'll be greeted by Tourdude! (I'm gonna name my first son that)
Sounds like we should go to the snow forts first!
Click on the helmets to get the special helmet!
You may notice in the top right of your screen, there's a snowflake. When you click on it, you'll see this!
Like Tourdude was saying, you can go to certain rooms, and using the hat at the snowforts and some other rooms, you can dig up snowflakes that you can redeem for prizes! That's just the tip of the iceberg though!
Let's check out some of the other rooms!
The first room I went to was the iceberg, where there are free Ice Crowns! Make sure you pick it up! Now time to look at the other rooms, which are full of ice sculptures that users on the CPO discord submitted!
One of the most exciting things is the introduction of a brand new mascot, Tourdude!!!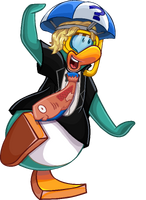 You've seen him on the home page, now you can see him in game too!
He's a meetable mascot so you'll be able to see him in game!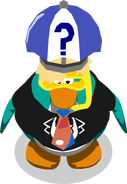 Like the other meetable mascots, you'll be able to collect a RARE background when you click on their playercard!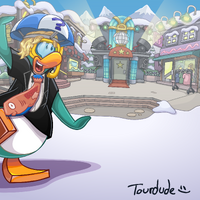 Hope you guys enjoy! If you liked this post about the festival of snow, don't give me a cold-shoulder, leave a comment!
Till next time guys!
-Vivala (vivala1216), Doritos Leader
Filed under: Club Penguin Cheats and Tips, Club Penguin News, clubpenguin cheats and tips, ClubPenguinOnline, CPCheats, CPONLINE, Posts | Tagged: Club Penguin Cheats, Club Penguin Cheats and Tips, club penguin party, club penguin party cheats, Clubpenguin cheats, clubpenguin tips, CP, cp cheats, cp tips, CPO, cpps cheats and tips, CPR, doritos, Doritos Army, doritos club penguin, Doritos Cp, Doritos CPO, Doritos CPR, doritos of club penguin, doritos of cp |