STAY TUNED FOR THIS WEEKS EVENTS HERE
ALL DORITOS PREPARE YOURSELF
The title truly says it all, I Bam117 am hereby returning to the glorious Dorito Army in hopes of working with the remaining leadership and pushing DCP back up to its rightful place on top. I commend the hardwork and loyalty of the current ownership and give many thanks to all the loyal troops and moderators that have stayed loyal in this time of unrest. I'll be doing my best to repay all of you who have put numerous days, months and even years into this army to get this far – It's the least I can do.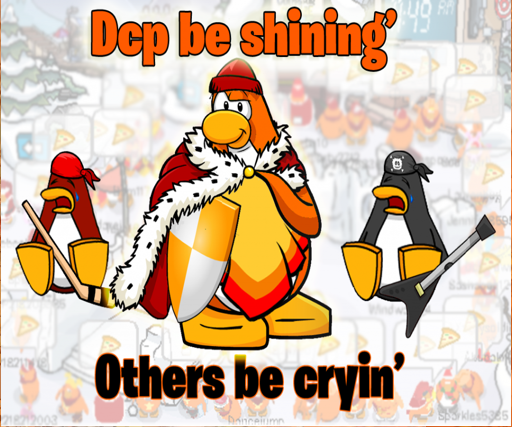 As you may very well know I am actually in the Military so I'll never truly know my time schedule but ill do my best to attend and be as active as I possible can, at some point near the end of the year I'll be deploying out to a destination unknown so this will probably it for my army wise, much like the quote i've always spewed out of my mouth "The Time is Now" stolen from John Cena theme song and used to describe everything that holds true to me. The Time truly is now – We all have to work together to push past this crumbling community and stand on top once more- if you were past or present DCP that conflicted any sort of bad deed or self harm consider yourself forgiven at this point – Redeem yourself here and now by making amends and joining DCP on this could be final quest in armies.
Who truly knows how long you and I have left in this community – or even in this world but I came into armies a Dorito – and I very much intend to leave it that way. I don't care if I get couped or if I'm blessed with an amazing leadership and a peaceful retirement – As long as DCP can continue to strive on – that'll just be good enough for me. That was always the end goal to most of the DCP Legends (Wwebestfan/myself/musta/jester/west) We just want to see DCP do great – by nearly any means necessary.
Forgive me if I get a little crazy, But I want DCP to shake this community up – I believe thats just what this community needs – a little bit of craziness to truly spring it back to life. So prepare yourself and prepare to give it you're all- because I'll be doing the same.
THE TIME IS NOW DCP!
OUR TIME IS NOW!
~ Bam117
Filed under: Doritos Army | Tagged: CP, CPO, CPR, doritos, Doritos Army, doritos club penguin, Doritos Cp, Doritos CPO, Doritos CPR, doritos of club penguin, doritos of cp |